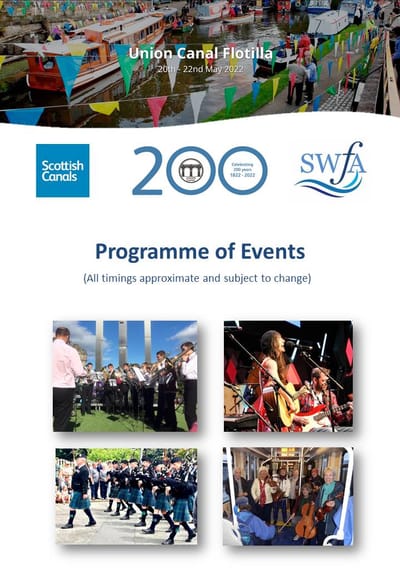 This on line Event Programme tells you all you need to know about the schedule of events and features on the canal and by the tow path on the Friday & Saturday.
Note that all timings are approximate, and the facilities provided are the responsibility of the muster point organisations.
Neither Scottish Canals nor Scottish Waterways for All have any responsibility to ensure that the events take place as proposed. Note that some events and features are weather dependent.
CLICK HERE
to open the Event Programme on-line, Print it, or to download it to read at your leisure.